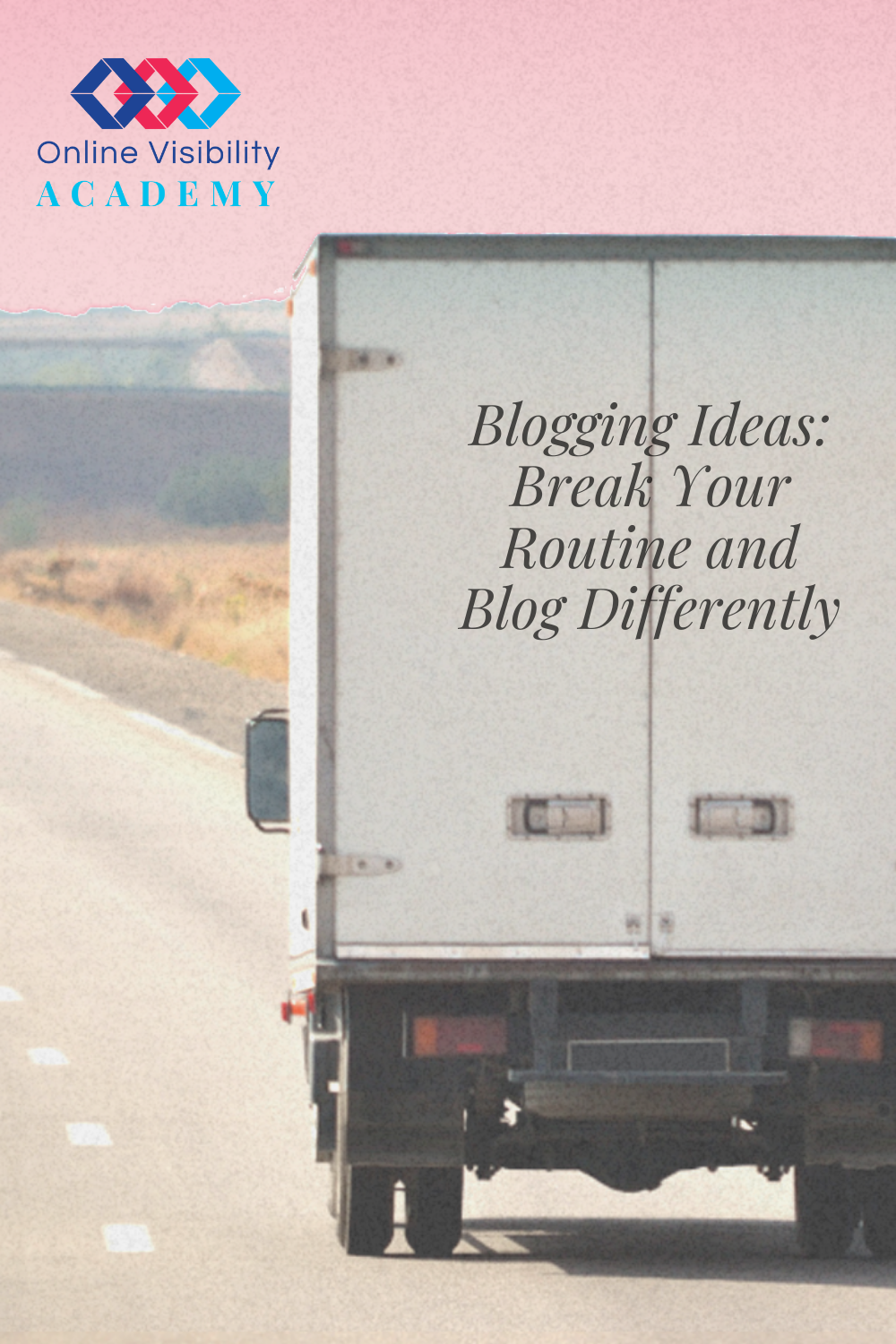 Having written content on your blog is fine. It's the norm. It's the way most blogs are done. But you don't want to stick with just written content every single time you post. Sure, lots of people are readers… But there's also a huge number of watchers and listeners looking for you and your content.
There are multiple formats that you can use that will generate interest and help your audience. In fact, experimenting with your formats will help your blog grow and reach new heights.
Teach As You Learn
Even if you don't currently know how to do something take the time to learn. The best way to learn is to teach… So teach something you're learning on your blog. It might be you're learning to make a new meal for your family on your parenting blog. So as well as the recipe, you share your learning how to make the meal.
It could be you're learning a new technique for saving money, and you document how you feel as you implement the process.
It might be you're going to learn some new decorating skills for your interior design blog, and this is something you can show your audience.
Tap into every possible format you can think of…
Use videos on your blog. These can be focused on where you're guiding the reader through something like setting up their blog using WordPress. Even though that's step by step, a lot of people still run into problems. Remember you can post your video on YouTube and then add it to your blog so you site doesn't slow down.
Along with video format, use photos. If you want to use photos, only use licensed ones, ones that you buy or get free from a legitimate stock site or ones that you make or take yourself.
Add Audio. Anchor.fm is free and you can add the embed code to your blog so the audio can be played directly from your post.
Create Infographics tap into new audiences on Pinterest and other visual search engines.
Embed live streams and TikToks on your blog. The longer live streams will keep people on your site for longer and lower your bounce rate. Shorter TikToks will catch the eye and engage with your audience in other ways.
You'll find when you break your routine and do different things that you start to think more creatively, and this spills over positively into other areas of your life!