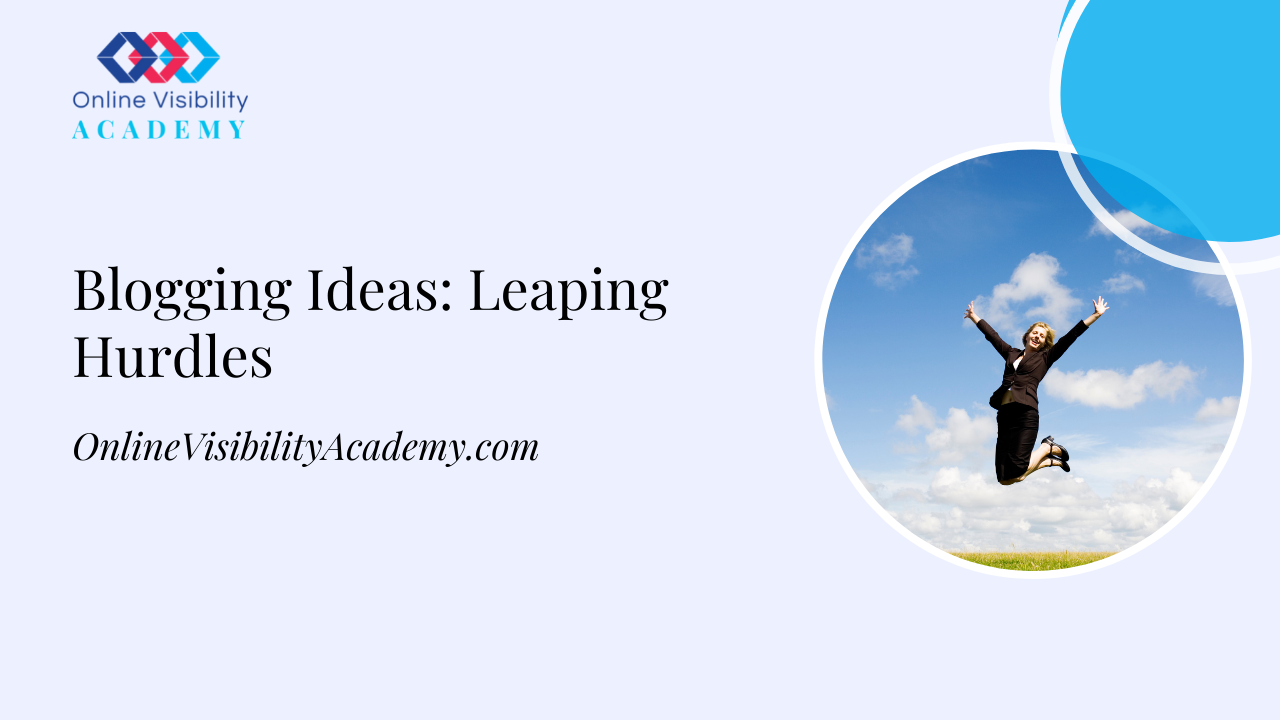 When your audience experiences a hurdle, they want a solution. So they're going to turn to you. On your blog, you want to address those obstacles that often crop up in whatever niche you're in.
For example, for the fitness niche it might be finding the time to exercise regularly. In the finance niche, it might be bad money habits. When it comes to blogging people run out of ideas and can't generate them, or they want more traffic.  To get ideas on the hurdles that occur in your niche, you can do a quick search for your niche plus the term "common problems."
Is weight loss your focus? Search "common weight loss problems" and then address those on your blog. You'll find issues such as focusing on the scale too much, not eating enough protein, etc.
Hurdles to success, in general, might be someone's attitude, lack of time, or fear.
Format for This Type of Content:
Leaping hurdles make great case studies. If you've clients who've leapt common hurdles in your niche then write it up as a case study. This type of content also lends well to an interview or interview series. Sharing someone who has leapt that hurdle and how they did it is a great credibility builder.
You can also use your hurdles to create a lead magnet if it resonates strongly with your audience.
Calls to Action for This Content
Ask for the sale – case studies help make decisions
Encourage the download of your lead magnet