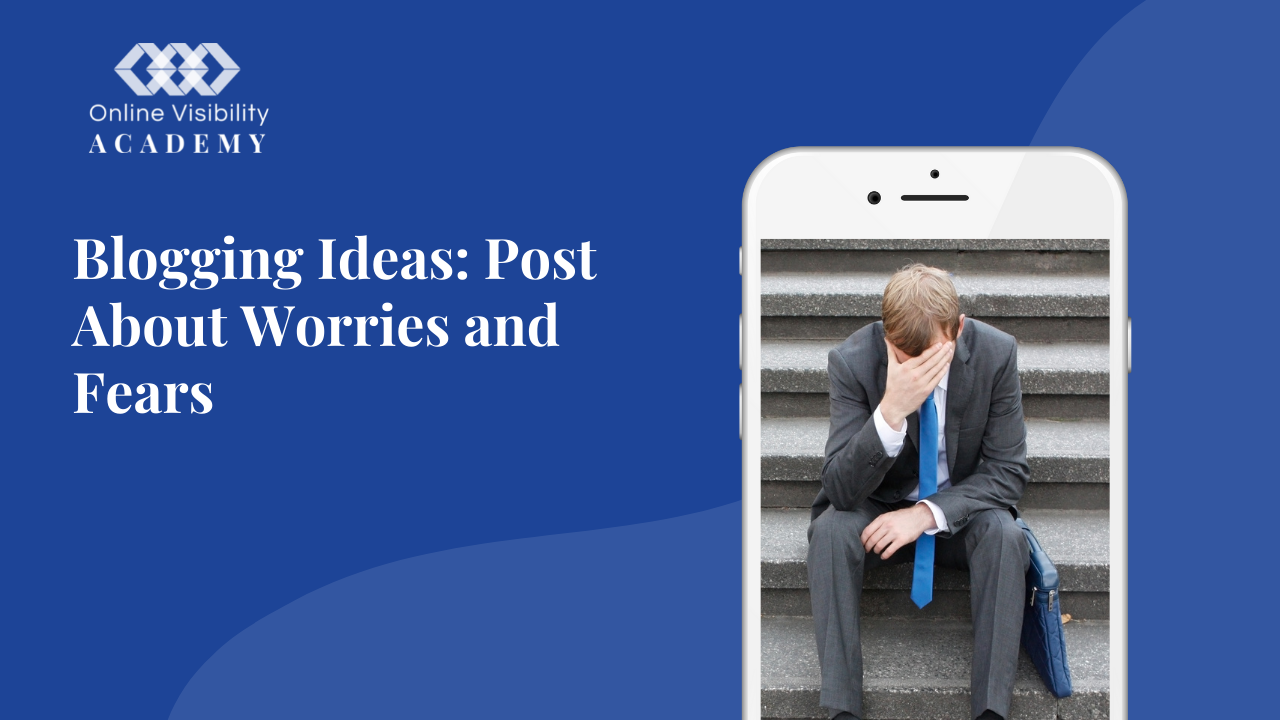 It doesn't matter what the topic is in,  whatever niche you're in… Your audience is worried about something. They're afraid of something that may happen. For example, if your niche focuses on personal development, common worries are rejection, change, failure and more.
When it comes to blogging people worry about grammar, typos and being seen as unworthy.
Talk about what might be worrisome to your readers.
Remind them that everyone has worries and many people have the same ones. Show them how they can overcome their fear and take control so that what they're afraid of never comes to pass.
What Format Is Best For This Type Of Content?
I like a blog post with a content upgrade. This means the post talks about the fears, and the reader can opt-in for a worksheet that will help them work on their fears. This also works well as a video. And if you're feeling really creative? You can turn the post into an infographic.
What Call To Action For This Type Of Content
If you decide to go down the content upgrade route, then your call to action would be to download the worksheet.
You can also invite people share how they overcome the common fears in the comments.