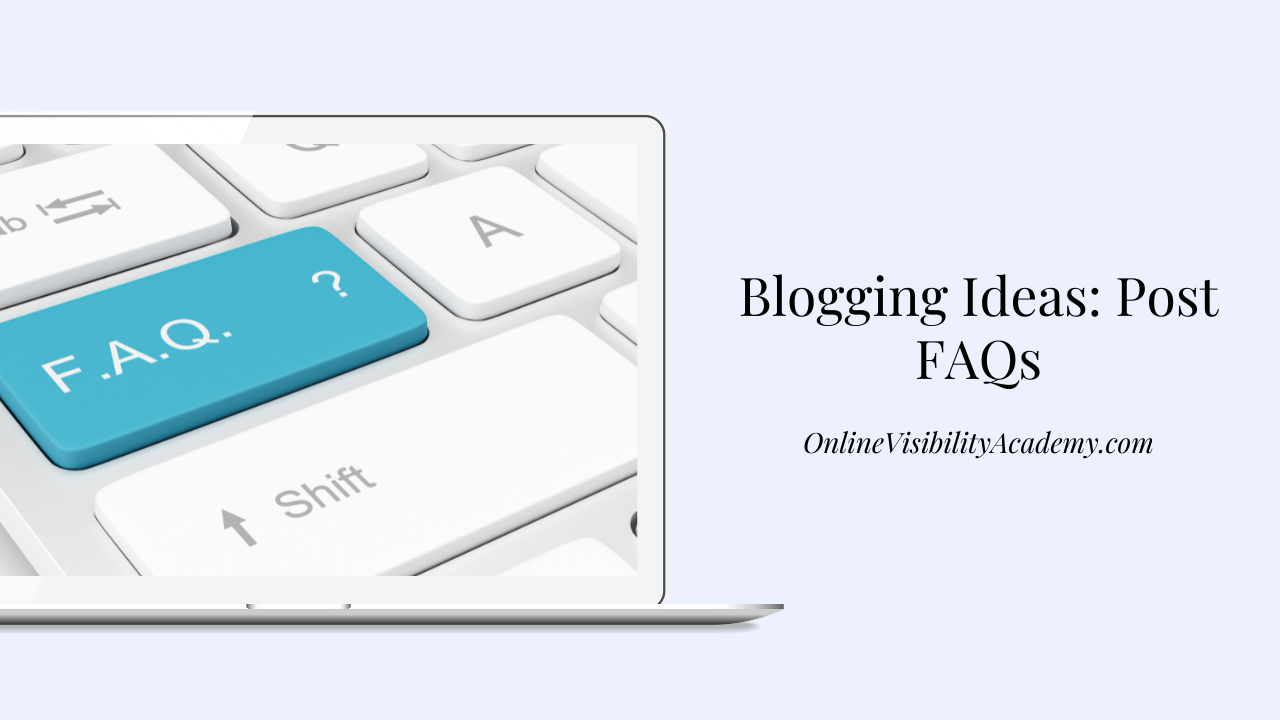 Your audience wonders about many things associated with the topics you talk about in your niche. You want to create a post that addresses what people most often want to know, their frequently asked questions.
You can come up with this yourself or do an Internet search for ideas. Gather common questions on Google, in forums, in blog post comments, in groups on Facebook and on other social media.
How I do it For My Clients & on This Blog
For each frequently asked question, I create a blog post. The question is the headline, and the body of the post is the answer. I then create a silo page or hub page and this page holds all of those blog posts. You can see it in action here – Blogging FAQs. I'll also create one for all of my blogging ideas. This helps the search engines understand the content I'm sharing and it's easier for the reader to consume.
With clients, sometimes a FAQs section is preferred.  On the Asbestos Surveys Essex  FAQs page it contains a dropdown with the FAQs. This is easy to open and read on any device.
Research, Research, Research
Make sure that you've researched the information so that what you respond with is accurate. This will help to establish with the audience that you're giving solid information, and you're someone to be trusted.
Format for This Type of Content
Text or video. If you choose to use an accordion/dropdown and you can add videos, images and text. The content can be interactive if you have the skills to create it this way. You can also use quizzes to test the knowledge of the person asking the FAQ to give them a more detailed response.
Calls to Action for This Type of Content
I like a message or contact form here, or to promote a related product. If you don't have digital products, promote your closest related service.