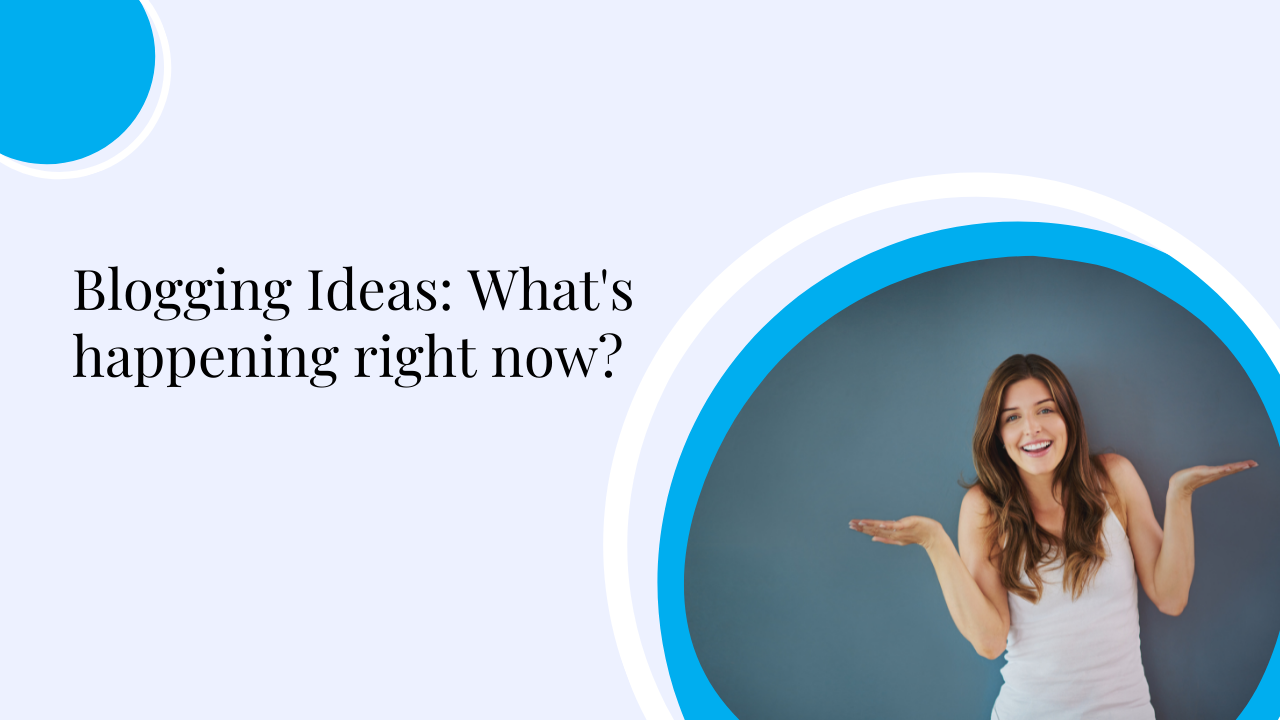 In every field of expertise, changes happen daily.  If it's Fashion, Gossip or other fast-moving areas changes happen hourly. These changes can be for products, for information, for advice and more. You need to keep up with this information, curate content and share your opinions on your blog so that your audience feels like they're in the loop and not missing out.
How to Stay on Trend
You can create a Google alert using keywords related to your niche such as skincare, dieting, debt or whatever. Then you'll get news articles delivered right to your inbox on what's happening.
But you don't just want to rely on alerts. Search websites related to your niche. These might be associations, foundations, forums and news sites. Find ones that routinely discuss breaking news and check in on those regularly to make sure nothing falls through the cracks with your research. Set up a free account over at Feedly, and add the RSS feeds to your account. This means you can check  your Feedly account and see industry news as it's breaking.
What to Do With Your News
Writing about what's happening now doesn't need to be a daily thing, you can create a weekly what's happening round-up post.
I used to write a weekly round-up of holiday news for a client. It was a list of all the holiday articles from the newspapers with opinions shared with the links. This weekly post quickly became the highlight of the reader's week and the post that was shared the most.
You don't have to share your news on your blog, you can also share it on LinkedIn in an article, or on Medium.
Interviews Make Great Content
Look for people you can talk to about the new or trending change in your niche. For example, if you see a leader or someone in the know about a new strategy or concept, see if you can ask them some questions and ask if you can post their answers in the form of an interview. A text interview is fast for everyone – to answer and create!
Even if they say no, you can research what they've said before and still use a quote from them on your blog without violating copyright law. Keep it around 200 words or less. Don't use accompanying photographs without permission or license, or unless it's considered public domain.
Interviews also help position you as a leader in your field, so they're great to include on your blog.
What Format Works Best for This Type of Content?
Blog posts and livestreams work really well for curating news. If you can live stream into LinkedIn with breaking news you have a good chance of gaining connections that are your target audience, as well as having your content's reach extended.
What Calls to Action Work Well?
With this type of content the calls to action that work really well are:
Subscribe and never miss an update
Found this update timely? Please share it
Leave a comment and let me know what you think
The toughest part of topical content is that it has a short shelf-life. You can break news (having scooped mainstream media a few times there's nothing more exciting than breaking news) and get a surge of traffic to your site, but it's short-lived traffic, and your content ages quickly.