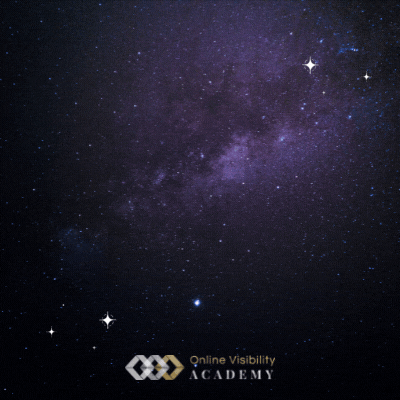 When I first started marketing our businesses online, building a landing page was a complete nightmare. You needed a degree in web design (at least it felt like it) and a spare week to put it all together and then cross your fingers and hope that it looked okay…  Fast forward to today and building sales pages and funnels has never been easier. Thanks to page builders, now you can build a sales page in less than an hour (sometimes 30 minutes) without having to deal with pesky and frustrating code.
However, there's a huge market for page builders and there are many options available. One of the sad facts of life is that not all page builders are created equal. Some are clunky, break down easily and come with a host of problems including having to add in other software to make them "work". You want a stable, reputable page builder that does its job well. In this article, you'll discover several points to look out for before deciding if a page builder is right for you.
The difference between a page builder and a funnel builder
A page builder will help you create standalone sales pages, thank you pages, landing pages, etc. But you will have to connect them up to your website on your own. There are a few extra steps involved, but the benefit here is that page builders are generally much cheaper than funnel builders. A funnel builder has page building functionality, but you'll be able to connect the different sales pages and upgrade pages very easily within the platform's interface. In some scenarios, you can to move your website to the funnel builder, or have a sub-domain.
Ease of use is probably the biggest selling point of funnel builders, that and the fact they're all-in-one. The downside here is that most of them have a monthly fee. So that's a recurring cost for you as well as having your content locked in. Thrivecart, which I love is a blend of page builder and funnel builder and it has the added bonus of currently being a one-time fee. It's a little more expensive but the ROI gets better and better.
Ultimately, which one you choose is up to you.
Let's take a look at what you need to know when purchasing a page builder.
Page Builders – Ease of use
Most of the best page builders are easy to use and have an almost intuitive interface. You'll want to ensure that the software has tutorials for you to watch and learn rather than losing hours on You Tube trying to work it out for yourself. When a page builder is uncomplicated, your learning curve will be a lot shorter. With drag-and-drop functionality, you'll be creating awesome sales pages in no time at all.
Page Builders – It must have usable features
A competent page builder will have features such as countdown timers, buttons, hover effects, multiple column and width layouts, responsive editing, an image library, social sharing, and much more. Check out the features before purchase. Decide your must-haves. For me, an image library isn't a big deal as I create my own branded images. However, some people like to have some to hand. I'm less bothered about hover-effects, and if there isn't a countdown timer I'm moving on… There's only so many times you can get away with using Motion Mail App 😉
Page Builders – Mobile responsive
These days, most people surf the net from their phones, in fact, you'll find 47% of online users access the web using a mobile device. Your page builder needs to be able to create pages that look good on mobile. Most of the reputable page builders have this covered, but double-check the sales page.
Page Builders – There must be good support
A good page builder may have a one-time fee, but you're only able to access support by paying an annual fee. The software needs to be regularly updated to prevent bugs and patch up any glitches and help keep your page builder company financially viable. There's nothing worse than a company, with a great tool, going out of business because they didn't plan on how they were funding the product after launch.  Check if the page builder you're purchasing has a support desk, in case you have enquiries and need help. Ask them a question and see how fast they respond. A committed vendor will get back to you within 24-48 hours.
Check to see if your page builder uses the freemium business model. This is where you can build pages, but support and extra features are bundled in the paid version. There's nothing wrong with this – you want your page builder to stand the test of time – but you will need to budget for this aspect.
Page Builders – Compatibility and speed
The page builder you purchase must be compatible with the WordPress theme you're using. If it's not compatible, the page will break down and using the software will be a nightmare. I use Thrive Themes Shapeshift and it works seamlessly with Thrive Architect their page builder.  The page builder should also create pages that are fast loading. This will increase conversions for you. Some software is bloated with code and your entire site grinds to a halt. Avoid these page builders at all costs, even if they feel easy to use.
Page Builders –  Does the software come with templates?
The good page builders usually have a pre-loaded template library with done-for-you sales pages, opt-in pages, thank you pages and more. All you'll need to do is edit the templates with your sales copy and information and you'll have a fantastic page in what seems like no time at all. You won't need to create a page from scratch or worry about designing your page. It's fast and easy when you have templates. I couldn't live without my stash of templates, I even have paid ones from the Landing Factory.
Page Builders – Do you get to keep your content if you move?
The vendor you buy from should allow you to keep the plugin installed on your site even when your subscription is over. Your pages should still work.
Funnel builder brands are notorious for holding members 'hostage'. If they wish to quit using the service, it's immensely difficult to export their pages and so on. Even if they do export the pages, the pages break or just don't look as good.
So, choose a page builder that will let you keep your pages intact should you stop using the service or cancel the support.
These are the most important points to look out for before you buy any page builder. Do your research and buy one that is good. Very often, you're told to buy one that fits in with your budget.
This is bad advice. You're better off saving up and buying better software that costs more, especially if it's a one-time fee. The best page builders may be a bit more expensive, but you'll definitely get your money's worth – and it'll be an investment that reaps rewards many times over.