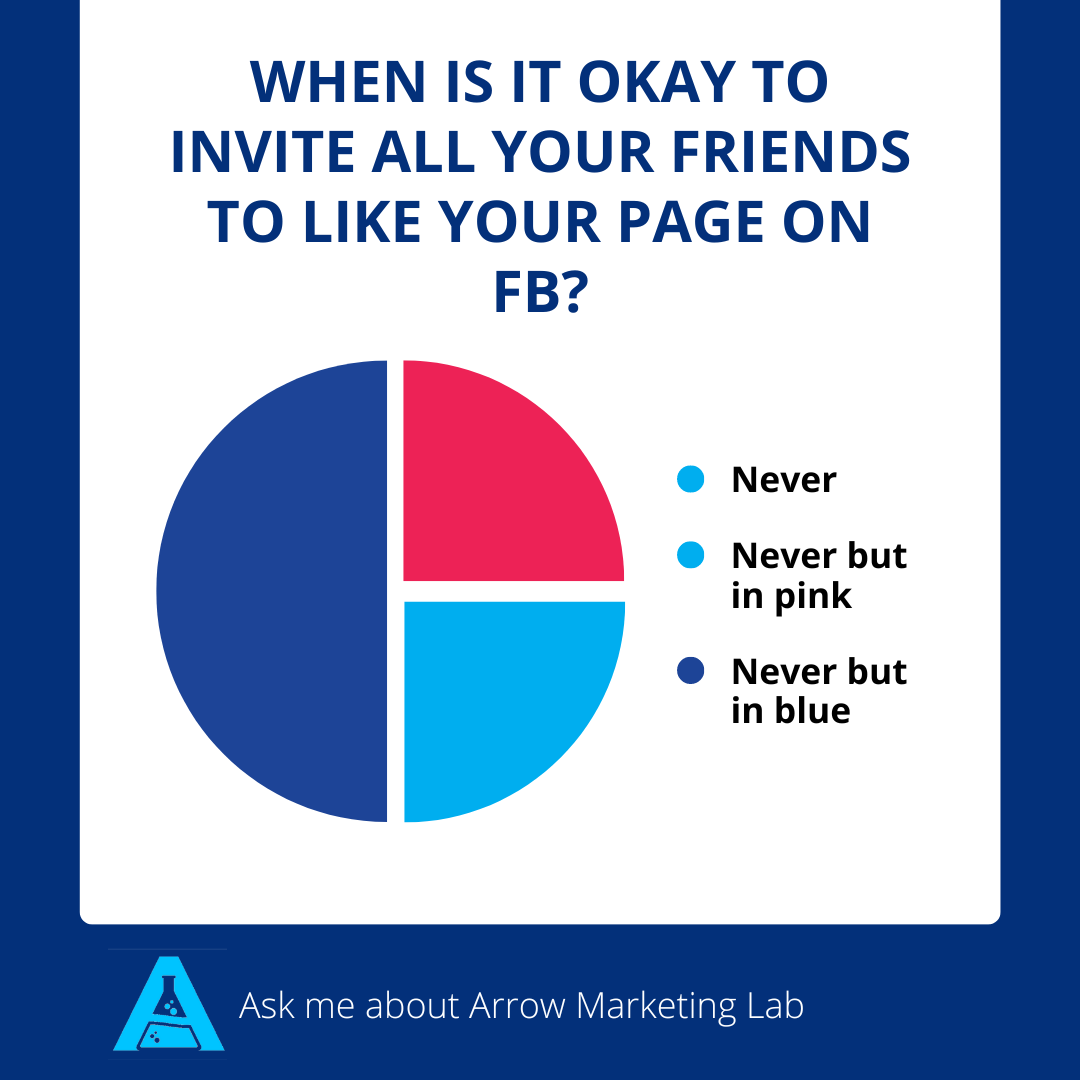 Facebook has become an essential tool for businesses looking to promote their products and services to a broader audience. However, there's a common mistake that many businesses make when starting out, which is inviting all their friends to like their Facebook page.
While this might seem like a great way to get quick visibility, it's not the most effective way to promote your business on Facebook.
Let's dive into the reasons why inviting all your friends to like your Facebook page might not be the best idea.
Firstly, not all of your friends are going to be interested in what your business has to offer. Sure, they might like you as a person, but they might not care about your business or its products. So, inviting them to like your page is just going to be a waste of time and effort.
Secondly, inviting people who are not in the right geographic area or don't fit your ideal customer profile can harm your Facebook page's overall success. For instance, if you run a local business, inviting people outside of your area won't be helpful to you.
Similarly, if your business targets a specific demographic, inviting people who don't fit that profile won't be of any help either.
Now, let's talk about why asking your friends to invite people to like your page is an even worse idea. Your friends might have good intentions, but they don't know your business or your target audience as well as you do. So, when they invite people to like your page, there's a high chance that these people won't fit your customer profile, or demographics or have an interest in your product or services.
As a result, these new likes won't help with your Facebook page's reach or engagement. In fact, it could end up hurting your Facebook algorithm.
So, what should you do instead? Well, the best way to promote your Facebook page is to target the people who are most likely to be interested in your products or services. This can be done through targeted Facebook ads, which allow you to reach people based on their demographics, interests, and behaviours.
You can personally invite people who fit your profile, and you can create content that's attractive to your audience.
All of the solutions may seem time-consuming, but ultimately, the only way to build a Facebook page with high engagement is to ensure that you have the right people following it.