Running an affiliate program is no easy task. You need to monitor sales, manage affiliates, and keep track of clicks and commissions. Thankfully, there are many tools out there that can make this process easier for you as a business owner. In this article, I'll be explaining what features make an affiliate program great and why ThriveCart can help you run a successful affiliate program.
In order to have a successful affiliate program, there are several features that you'll want your platform of choice to include. First and foremost, you need an easy way for affiliates to sign up with your business. If you already have a ThriveCart account, you can just click "go to account" in the My Affiliate account section.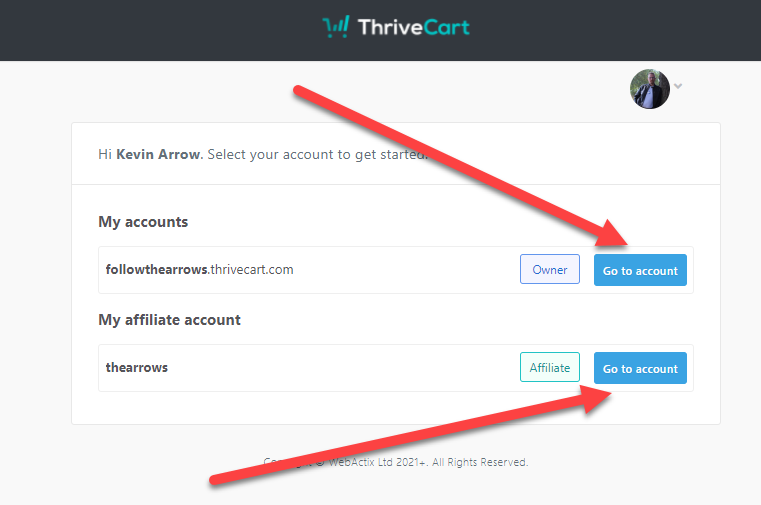 Most platforms make use of an application process that asks for basic information such as the affiliate's name, website address, payment information, tax information, and contact details.
Next, you want a platform that's simple and easy to use for both affiliates and you as the business owner. You also need tools to help monitor affiliate activity which will enable you to make changes in real-time rather than waiting on reports from affiliates each month or quarter.
In order to have a successful affiliate program, you will also need to have the ability to provide your affiliates with all pertinent information for your business such as what they're promoting (the products or services), commission rates, payment methods, and other relevant details. The ability to add promotional materials, such as blog posts, emails, social media blurbs, and graphics are also helpful.
Finally, it's important to make sure that the affiliate platform you choose is scalable so it can grow with your business. You'll also want to ensure that there are no hidden fees and costs associated with using their services which will eat into any profits you might be making. Also, confirm there are no limits in the number of products you can add and the number of affiliates you can have with the platform.
ThriveCart has all of these features and more.
ThriveCart makes running an affiliate program easy by giving you complete control over everything from one location and would make a great affiliate platform for any business. The simplicity of the system and its ease of use make it perfect for small businesses that are just getting started with their marketing strategy or need to grow quickly and don't have much time.
ThriveCart was designed to help small business owners as an all-in-one platform solution. It is an e-commerce shopping cart with an affiliate platform built for managing your affiliates, monitoring sales and commissions, creating campaigns to grow conversions, and so much more.
Their affiliate platform helps business owners manage their affiliate program, which is one of the best ways for a business to build its customer base without requiring additional resources such as more team members or more of your already valuable time.
Some of the main benefits of using ThriveCart for your affiliate platform include:
 Ability to track your affiliate earnings and commissions with a real-time dashboard that also lets you see the performance of your campaigns
Access a central location to store all affiliate material, such as landing pages and promotional material for affiliates
Option to request specific information when affiliates sign up such as physical address, phone number, Skype ID (handy for sending rewards when you run an affiliate competition)
Automatically collect W8-BEN and W9 forms for affiliates (needed for US and international affiliates if you're based in the US)
Pick and choose which products affiliates can easily promote
Running an affiliate program is a lot of work, but it's totally worth it to generate more sales. If you're looking for a way to allow others to promote your products without having heavy lifting on setting up marketing campaigns yourself, then ThriveCart is the perfect affiliate program solution for you.